Anton Sazonov on His Sundance Trip.
Sundance Film Festival* is one of the most prestigious and important festivals. Participation of Russian works, participating there is always a special event. This year short film competition has Anton Sazonov's "Leave of Absence" (Otpusk) in its list. We questioned him about impressions of the festival.
*The organizer of the festival is Sundance Institute, which was founded in 1981 by the american actor Robert Redford and his supporters to promote independent american cinema. The Sundance festival is named after one of Redford's characters from "Butch Cassidy and the Sundance Kid".


Report on the first festival days
It's definitely a good idea to get your flight in advance so that you can stay active and not fall asleep on the move. Though, jet lag is inevitable. Everybody tries to stay awake but in fact they are already tired from the trip because usually it's a long way and it makes you worn out. As soon as you get to the place, take care of the tickets because you couldn't get to the screening with your accreditation. Usually 10 vouchers are given for the group of a short-film. My co-producer Kate Telegina and I changed them immediately and bought the rest of the tickets on our own money, paying $25 for each of them. Since everybody can get a ticket to the movie, there is a big fuss about many of them. You just buy everything you can in a hurry just to make it. That's why I wasted some of the tickets. Though if you know that you'll skip the movie you can change it at $2. Our film was in the opening program. The first screening fell on the opening day. Overall, there were 4 screenings of "Otpusk". The first 3 went in a row so I planned my schedule accordingly. In contrast to the festival in Locarno where we had our world premiere, Sundance obliges directors to take part in all screenings - from introduction to the Q&A session. Interesting to note that at shows in Park-city (note: the city is known for ski resorts) participants were asked an equal number of questions. Whereas in Salt Lake City (note: that's around 50 kilometres from Park City) that has got a simple multiplex cinema, our picture drew the biggest public attention.
Festival sites
Though City Park isn't big, there are many festival sites there. Libraries, the local jewish centre and other areas - all of them are converted into festival sites. The quality of projection is astounding. January is the busiest time for the ski resort but its audience is completely different from the festival's one. Those who come to ski spend all their time in the mountains whereas film fans don't get out of the cinema. Screenings cover a wide range of people. For example, a couple of months before the festival I received a questionnaire. One of the questions was whether my film could be interesting for students and what are possible reasons for that. There were also special screenings for disabled people — I watched them making photos with Will Pharell who was very touched. All in all, the atmosphere of the festival was very informal and friendly, probably partly because of the American manner of holding a conversation.
Audience
Festival lasts more than a week and if you take a look at the table with sold tickets, you could notice that the second part is much more relaxed. There is no rush and repeats begin. It feels like the whole film industry comes to see the first part and leaves after the weekend. It's no wonder because food and housing is too expensive here. Even Americans confessed they could not afford to stay for the whole time. Unless you're paid for the trip, it comes at a price. Usually, screenings gather producers, press, famous actors, directors and members from other festivals. Local citizens are less numerous, they work in the city to maintain the festival, which is their main way to make a living.
Preparation for the festival
As any big festival, Sundance has its mobile app. There you could find loads of useful stuff — film schedule, tools for making your personal film route, settings for push up notifications of current and upcoming events and free screenings. It really comes in handy. If the tickets are sold, you can try to put your name in the waiting list. It can work indeed but it doesn't refer to A24 films. Slots for them disappeared in a blink of an eye.
Every director has his liaison who guides him right from the moment when his film was selected. Liaisons always make conference calls for their directors in ward where they can speak about themselves and their works. It's done to clarify the program of the festival. Thus I had an hour talk with my liaison where I went into details how the story appeared. There was also a festival columnist who was specifically in charge of short films. I got plenty of letters before the festival - invitations to different events, some useful stuff about the city, tips on what to expect from my residence, what things to put on (warm ones) and how to gain considerable experience here.
Before Locarno I made business cards but I didn't need them. I used another cards — with unusual tape backstage photos from the movie set taken by Boris Kukolkin. At Sundance everybody is used to exchanging business cards at any time and in any situation. Although we were told to communicate more, we didn't expeñt to run out of business cards so fast, especially after Locarno. Ñards with photos also came in handy — I gave one set to the A24 producer who liked our film and asked me to meet. Just imagine that now my cards are lying somewhere in their office in New York.
You can make a film, a website or print and send posters with courier service. It's not enough just to have different sorts of cards, so some people bring merch. The same is with souvenirs - Mike Plant who's responsible for the short film section told us to bring sweets from our countries. Guess that the rest of the time he had to carry the sack with the gifts coming from everywhere. Don't forget to hire a PR-manager who will work with the press. Only in this case, your film will start to show and you'll have interviews and articles in different sources. It's impossible to manage such things on your own. I heard that this service costs about $2000 and not many short film authors could afford that. We are not the exception but we can't complain. It was that time when "Otpusk" was listed as one of the best films of last year on IndieWire. It's a great honour
The festival itself is doing a good job for directors. Thus they recommend you to american film companies. Prior to the festival, selectors send producers links with restricted access and during the event any film company can ask you to meet if they like your picture. There are a lot of people who are looking for talents. As I've already told, I also had such appointments.
Informal atmosphere and festival goals
Of course there is a certain division into groups among participants but the festival promotes so many activities that you could hardly notice that. One day there was a brunch for directors, jury and organisers of the festival, and you could see Viggo Mortensen sitting at a nearby table. He came there with his directorial debut. A few feet away from him was Ethan Hawk. This year he was asked to be the member of the jury. All of them were simply standing in one line just to get their food. This relaxed atmosphere changes your mind because you used to interact with all of these people through the cinema screen. In this sense Sundance is pretty much like Locarno. There was also another thing — imagine that during the brunch for directors 83 year old Robert Radford came out and made a speech in a very confident voice. He said that the festival is not only about promotion of films and directors but also about support of the local area, its nature and indigenous people. It is probably the main goal of the festival. His speech made a huge impression and everybody was doing a standing ovation to Redford.
Impressions on competitive program
I haven't seen the whole feature film program but I've watched all the short ones. I would say that a team consisting of 9 selectors is doing a lot of work - they watch more than 10000 films and take only 74 for the program. The final selection is truly impressive. All works are interesting. Special importance is paid to storytelling and genre movies. To my mind, the main focus for the author is to find the film language and urgent topics.
Conceptual gap and responsibility of the author
The main impression about America for me is responsibility. You get to New York and understand immediately that everything is done here with great responsibility — towards yourself, towards other people and the environment. In Russia we have a different perspective on life. That's why you get this conceptual gap. We really miss this feeling of personal responsibility for everything that happens to you and around you. Probably because of that russian cinematography was poorly presented there due to the local and global problems that don't find any response in our country. Now is the peak of the outbreak. Future is vague, everybody is a little lost and depressed, good news pop up less often than bad ones. Even tigers in New-York caught this virus. Today I got a letter from the Sundance program director. It was some sort of an internal mailing for all filmmakers related to the festival and self-titled institute. In this letter there were supporting words. As you can see, the festival is concerned about our state of affairs. They want to know how we are doing, whether we need any help. Looks like nothing special, just a simple letter with questions but it cheers you up and makes you feel a part of a conscious and caring community. We really lack this in Russia.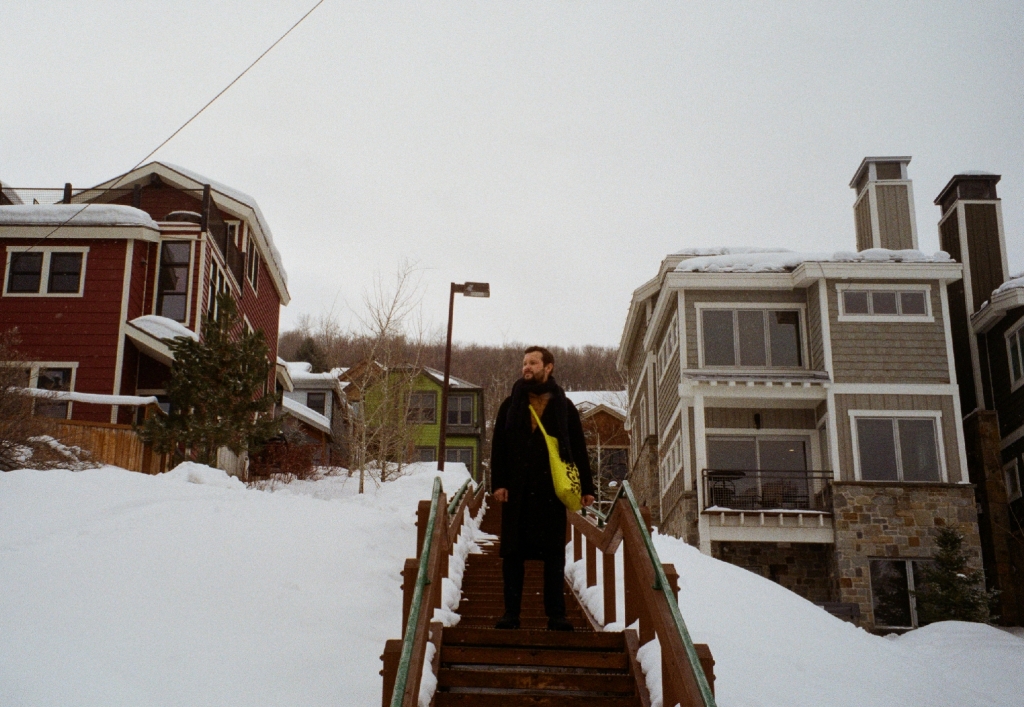 Photo by Ekaterina Telegina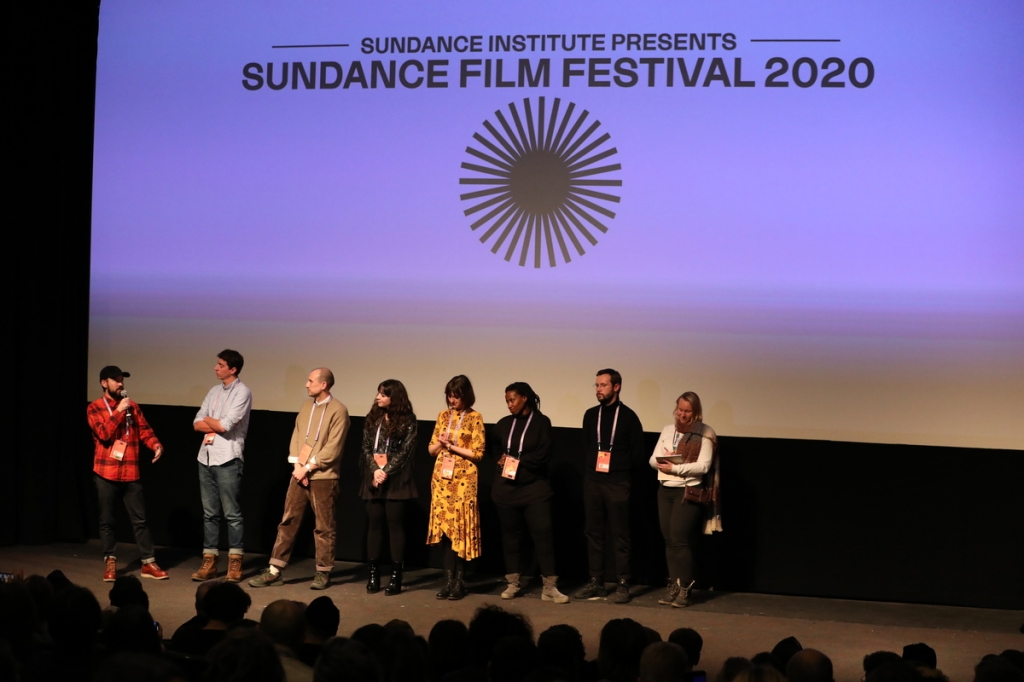 Anton Sazonov presents his film. Photo www.sundance.org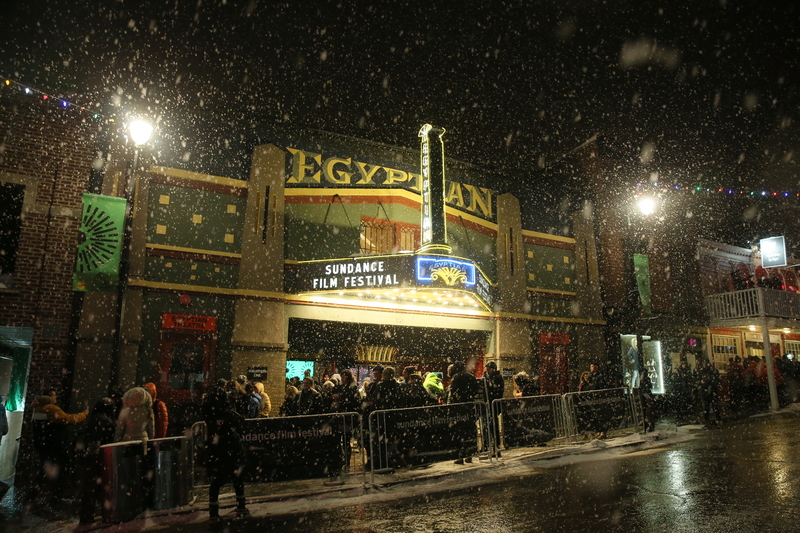 Photo www.sundance.org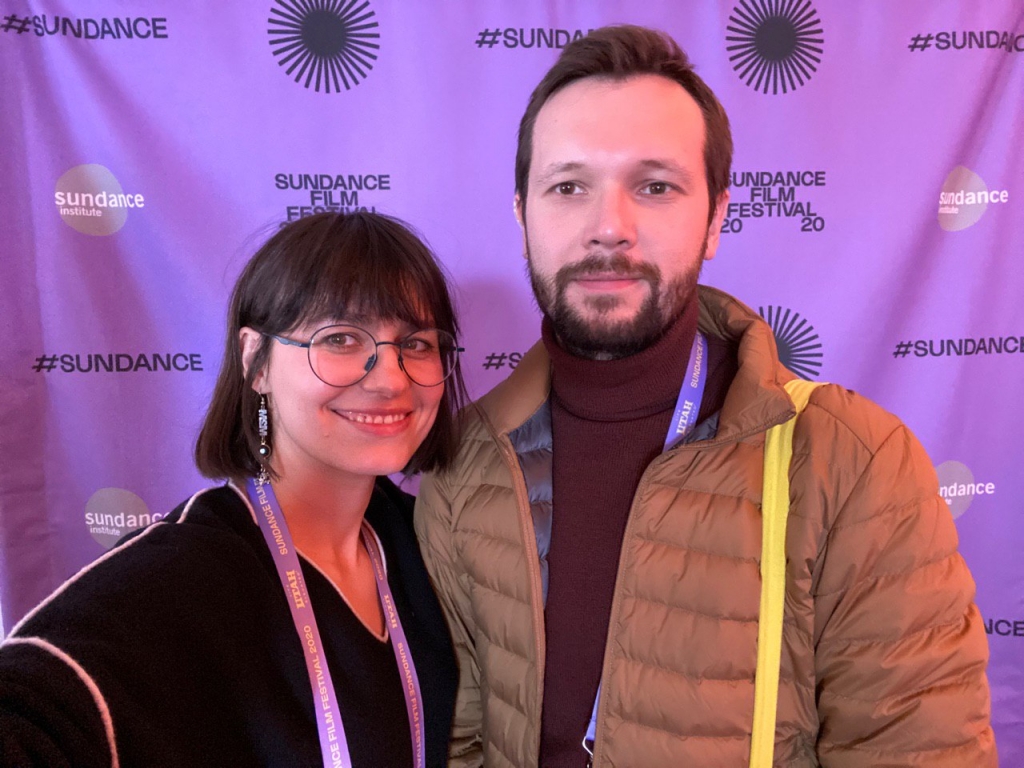 Ekaterina Telegina and Anton Sazonov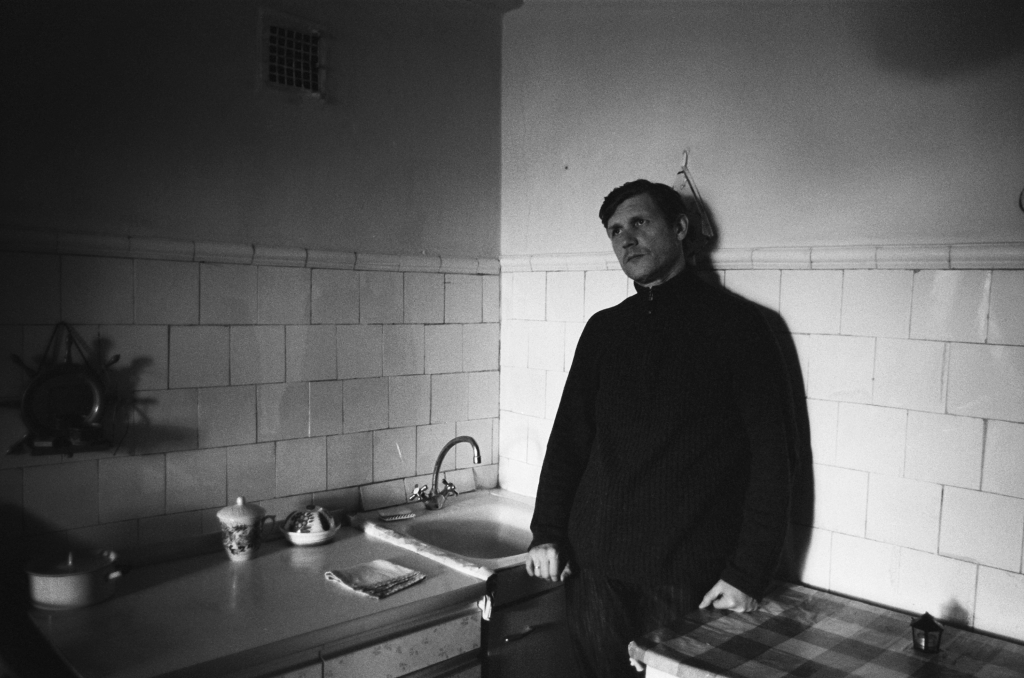 "Leave of Absence" backstage. Photo by Boris Kukolkin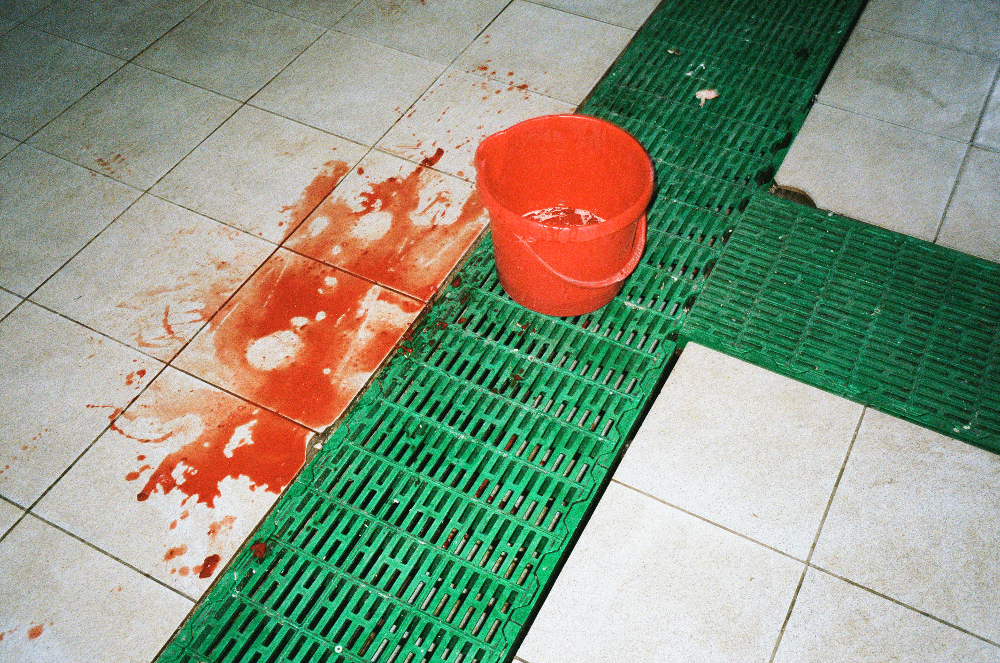 "Leave of Absence" backstage. Photo by Boris Kukolkin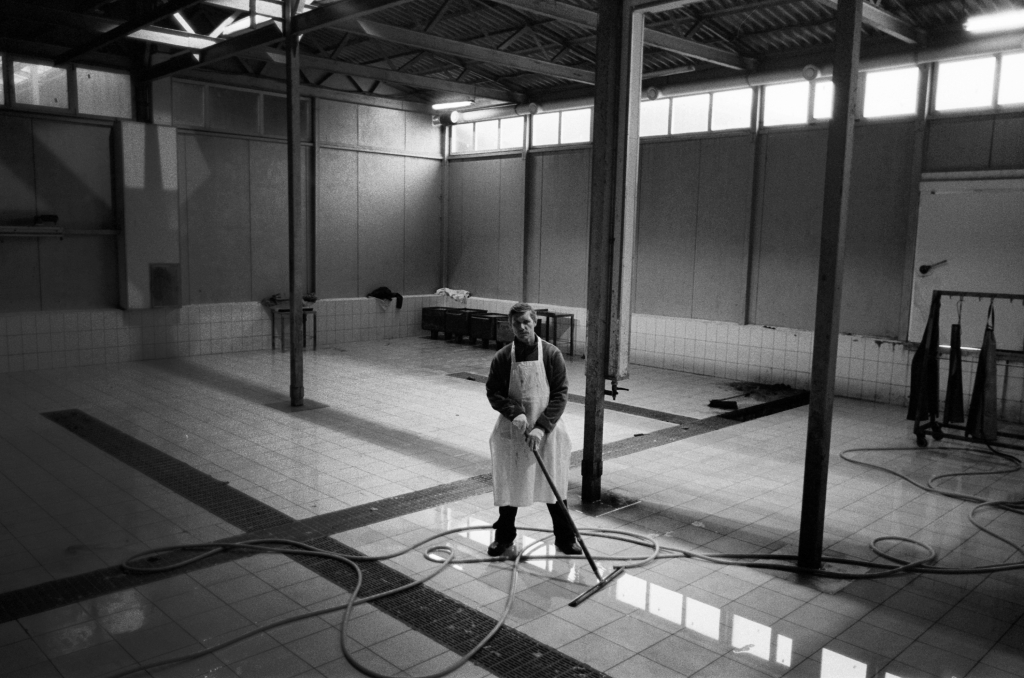 "Leave of Absence" backstage. Photo by Boris Kukolkin
"Leave of Absence" backstage. Photo by Boris Kukolkin
Ethan Hawke and volunteers. Photo www.sundance.org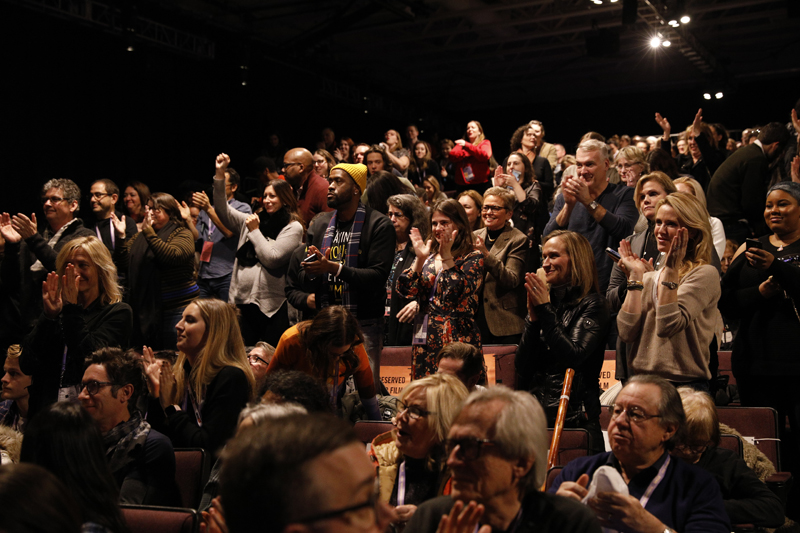 Photo www.sundance.org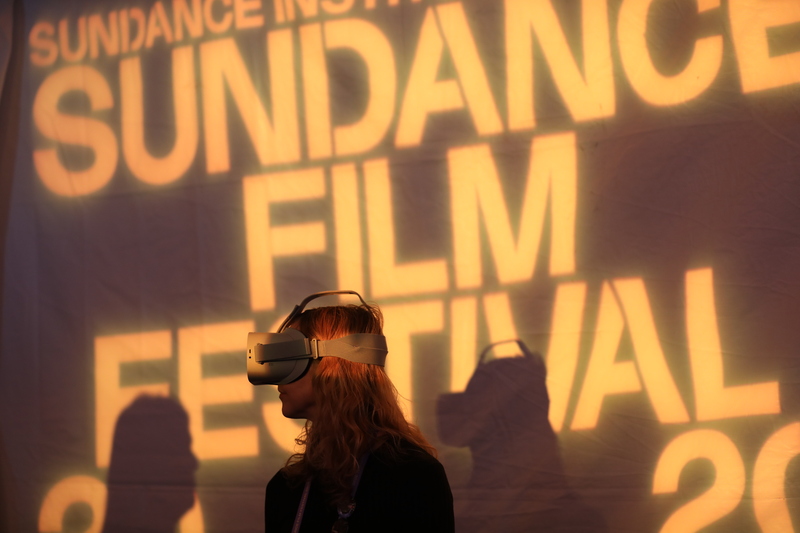 Photo www.sundance.org