Online Mode as a Quarantine Era Marker
12.07.2020
The pandemic broke the festival cycle and established new relations between filmmakers, distributors, festivals and audience.
The Pandemic Influences a Festival Season
17.04.2020
Affected by the quarantine, film festivals around the globe are postponing their dates or making a decision to go online.
"Leave of Absence" at Sundance Film Festival
12.12.2019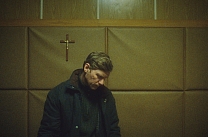 For the first time in recent years, Russian short film got selected for one of the most prestigious film festivals in the world.